Did Bill Clinton Visit Epstein's Private Island?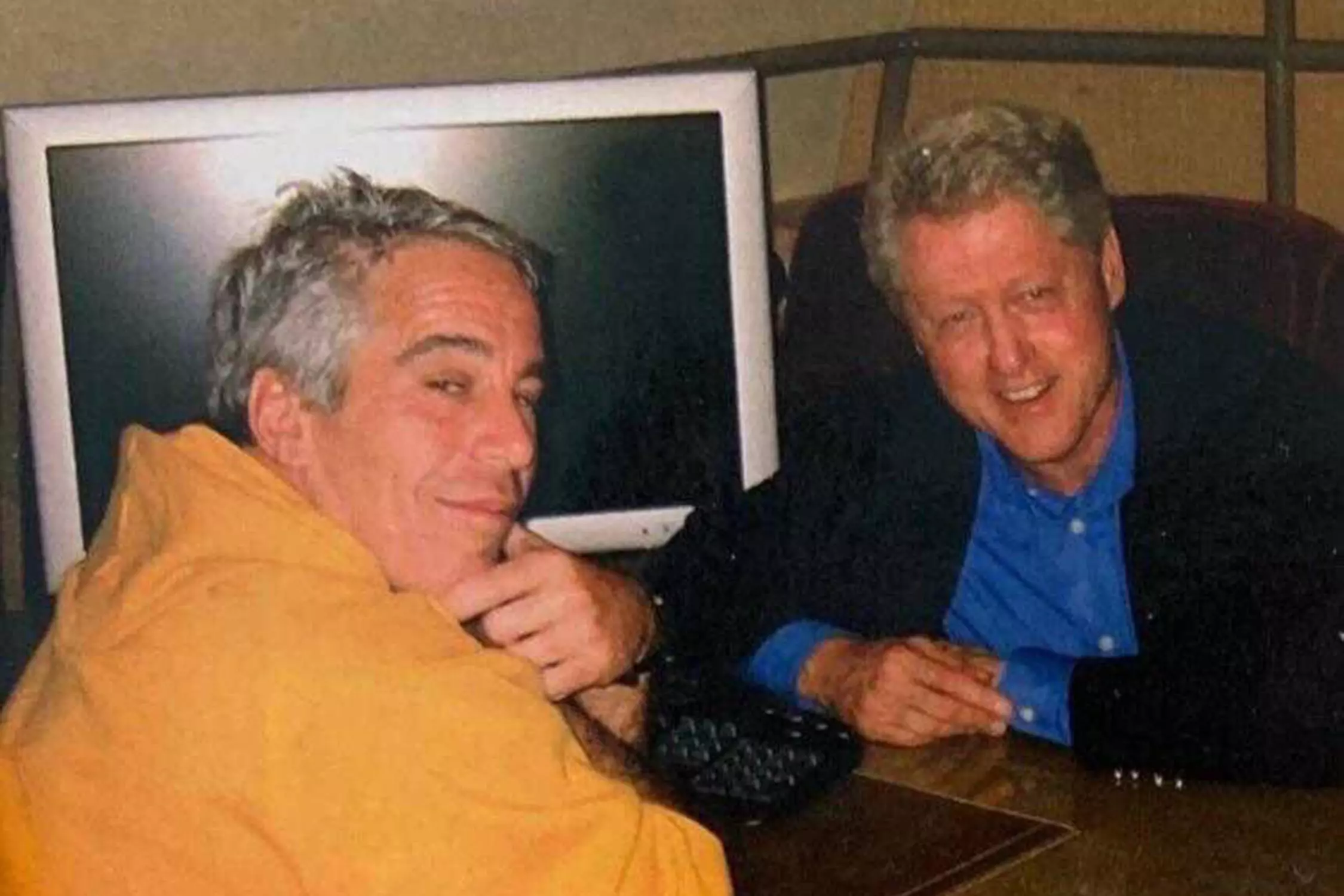 There are a lot of rumors around former president Bill Clinton's association with Jeffrey Epstein. Shouldn't it be possible to get the facts straight with all the information we have from the flight manifests and court documents?
Court Witness Statement
According to a witness statement in the 2015 trial of Ghislaine Maxwell, Bill Clinton was seen on the island together with Maxwell, Epstein, and two young girls from New York. The witness further explains that there were several villas on the island, and that sexual orgies were a regular occurrence.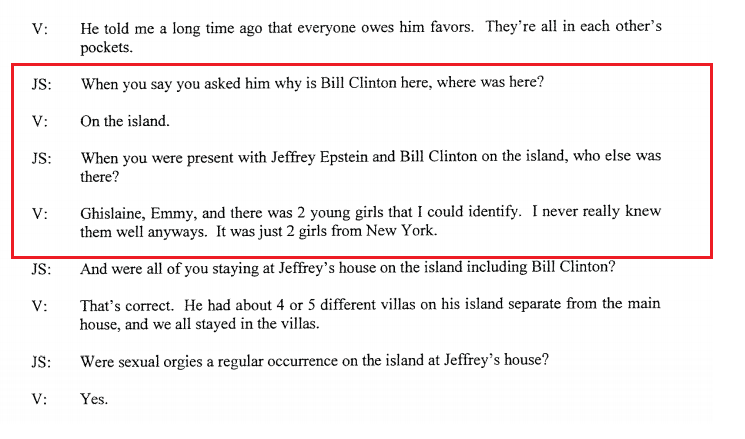 That witness statement is quite damning for the former president, but the witness could of course be telling falsehoods or misremembering the events.
Flight Logs
The facts about Bill Clinton being a passenger on Epstein's private jet, however, are quite indisputable. The flight logs show that Clinton boarded at least 25 flights in just the period from 2002 to 2003. He usually flew together with Jeffrey Epstein himself and Ghislaine Maxwell. Other frequent co-passengers of Bill Clinton include Kevin Spacey, Chris Tucker and unidentified Secret Service agents.
While the flight logs do not look good for the former president, none of the recorded flights with Clinton go to the private island in the US Virgin Islands. This means the evidence of him visiting the island is merely circumstantial, even though it's indisputable he boarded the private jets frequently, and that he was on the island according to a witness.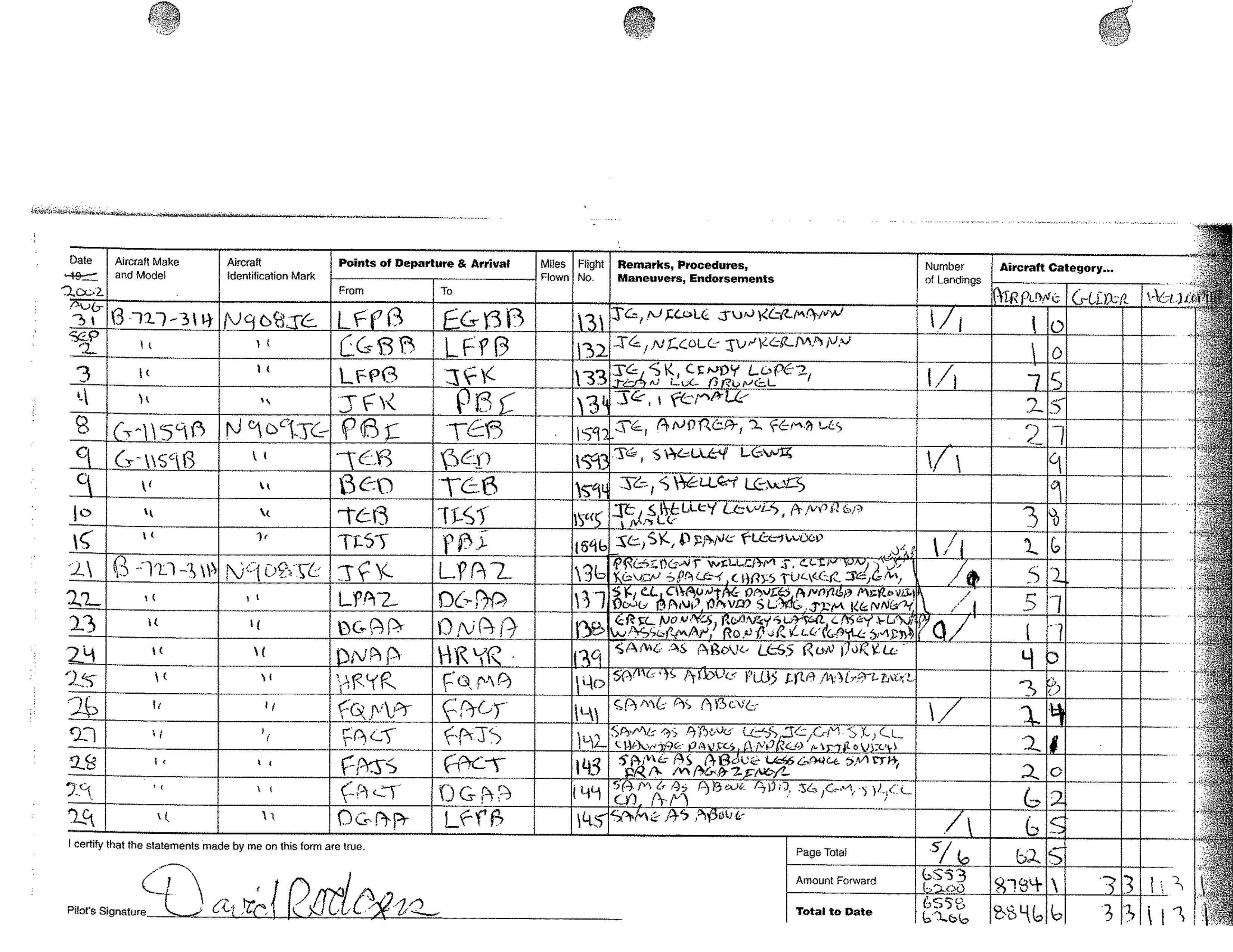 The flight logs do give us some much-needed hard facts in a topic that is filled with misinformation and rumors. They still do not give us the entire picture, as there might be flights not logged in the logs, and people may be logged under pseudonyms.
Black Book
Bill Clinton is not listed as a contact in Epstein's Black Book. His aide at the White House, Doug Band, is however listed and seems to be the link between Epstein and Clinton while the latter was in the White House. Doug Band's entry in the black book has several contact points and numerous phone numbers under it. Some of the numbers under Bands are a bit mysterious, such as a number titled "no.42 do not use".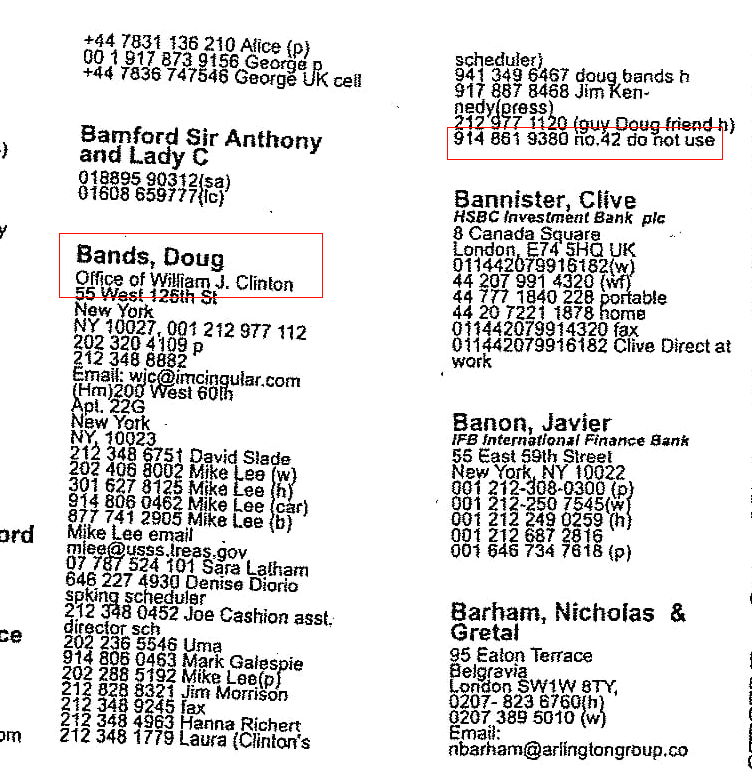 Doug Band is a very close associate of Clinton, as is evidenced by him flying together with the ex-president and Jeffrey Epstein several times on his private jet in 2002 and 2003.