Why wasn't Epstein arrested before?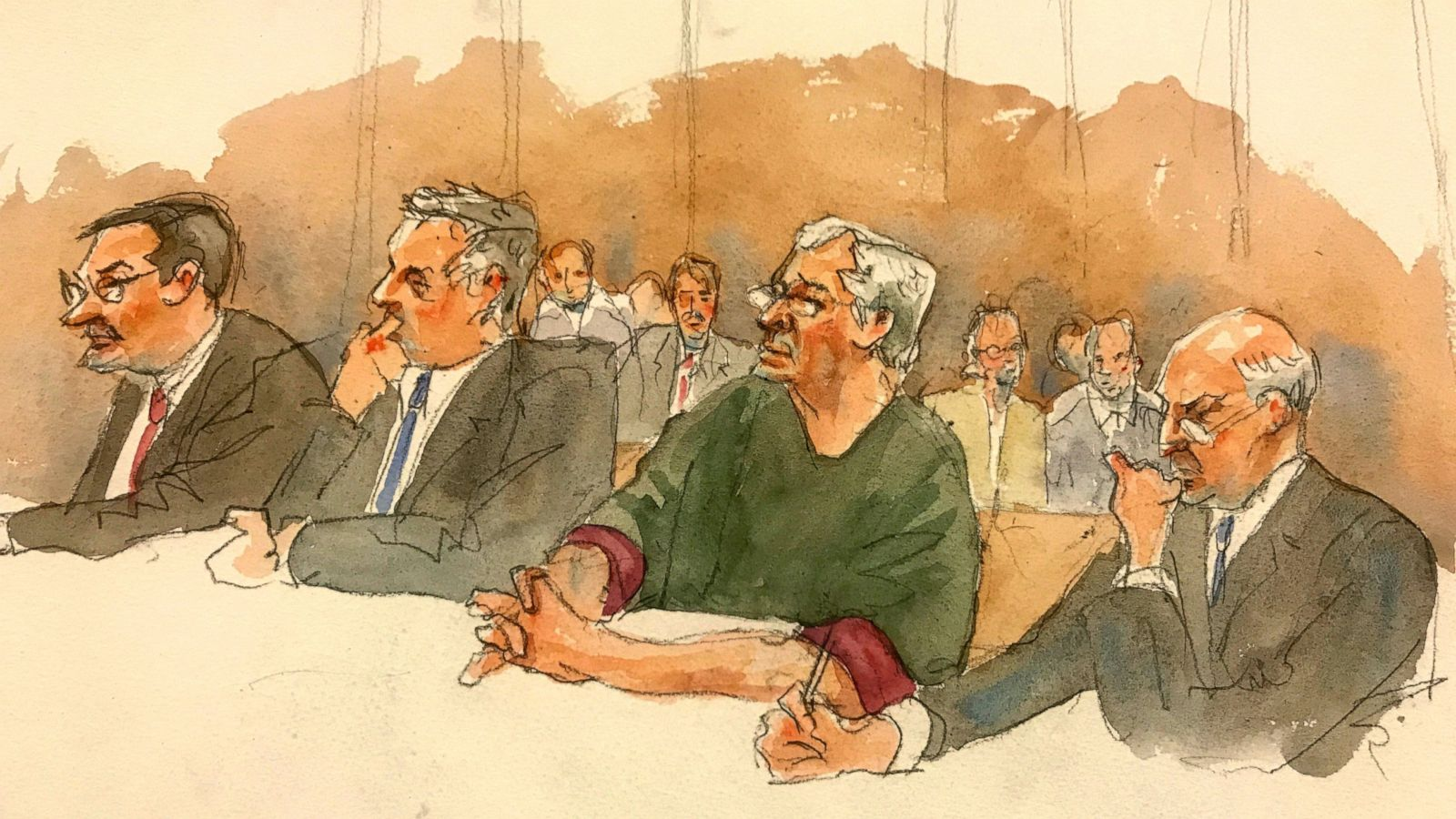 It was apparently an open secret that Epstein abused young girls for years. He was rich but nobody knew how he got rich. He had a vast social network, and mingled with royalty, billionaires, presidents, and world-leading scientists. His private jet was commonly known as the "Lolita Express", as underage attractive girls were often passengers on it.
I've known Jeff for fifteen years. Terrific guy. He's a lot of fun to be with. It is even said that he likes beautiful women as much as I do, and many of them are on the younger side.
Jeffrey Epstein had a pretty serious encounter with the law in 2005. After years of abusing young girls, the mom of a 14 year old girl reported Epstein to the Palm Beach Police Department. An investigation by the local police followed, and the FBI got involved after the lead investigator publicly accused his boss of being too lenient on Epstein in what was seemingly a disturbing series of crimes.
Epstein's mansion was raided by the local police, and interviews of victims and staff were conducted by the Palm Beach Police and the FBI in 2005-2006. Although the FBI made reports of 34 confirmed minors telling stories of sexual abuse, Epstein was charged with only 5 counts of unlawful sexual abuse or unlawful sex with minors. Those are quite serious crimes, but the count of charges dwindled down to only one during the trial. The one remaining charge was one of "solicitation of prostitution", which is much less serious than unlawful sex with minors.
In addition to the investigation involving both the local police and the FBI, the feds conducted their own investigation. The FBI also found Epstein guilty of crimes, but Epstein's team of lawyers, including Alan Dershowitz, negotiated a deal to give the pedophile immunity from all federal charges. 4 named co-conspirators and several unnamed potential co-conspirators were given the same immunity, indicating that the FBI found evidence of sexual abuse of minors by some powerful people before giving them immunity to being charged of it.
The investigation was halted after the deal was negotiated. The victims of abuse were not informed of the deal, which is not only disrespectful to vulnerable abused kids, but also a violation of federal victims' rights.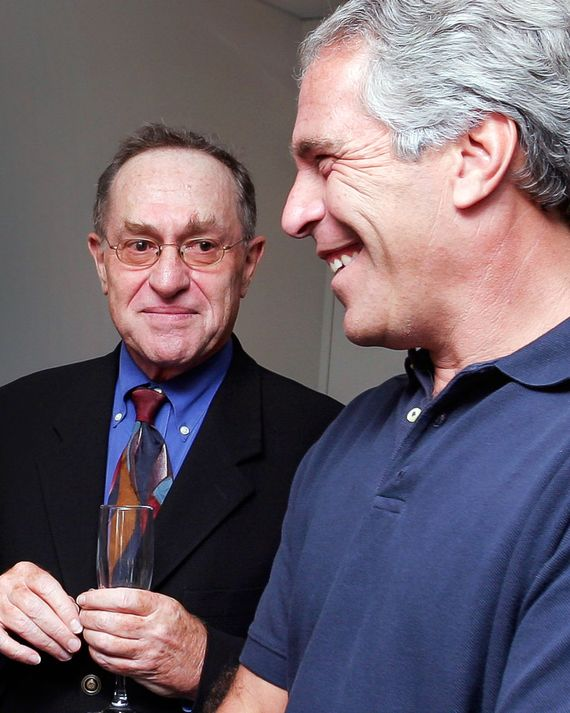 Harvard law professor Alan Dershowitz defended Epstein in 2005, and helped negotiate an immunity deal.

Epstein was in the end sentenced to 18 months in prison for solicitation of a prostitute below the age of 18. His prison term was highly irregular in that instead of going to prison, he lived in a private wing of the Palm Beach Sheriff's Department. Epstein was allowed to run errands outside, receive visitors, and the door was unlocked. His non-profit paid the sheriff's office $128,000 to have this arranged.

According to a reporter from The Daily Beast, the Florida State Attorney who accepted the deal of immunity to Epstein and his co-conspirators, he was told from above to "leave [the case] alone" as Epstein "belonged to intelligence".

He continued to hang out with his same elite social circle, and made acquaintances of several other VIPs. Being charged with sexual abuse of minors seemingly did little to his social standing. Although he faced several lawsuits from victims, they were all settled under undisclosed terms. He thus managed to continue his lifestyle dual lifestyle as filthy rich pedophile slash filthy rich philanthropist.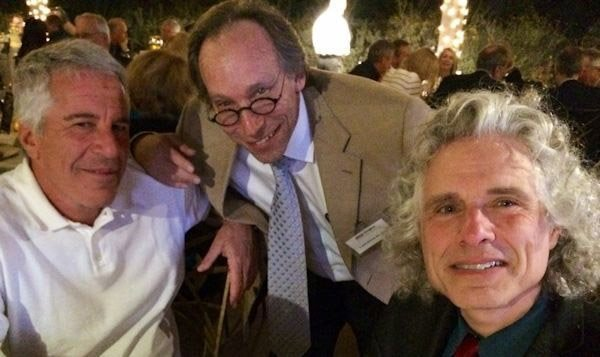 Epstein hung out with leading scientists, especially after his conviction. He funded research and other initiatives at universities. Here with super star professor and author Steven Pinker (right).

It took a dramatic turn when the registered sex offender was arrested by the FBI in July 2019. It was this arrest and its aftermath which started the current (as of 2020) spectacle starring Jeffrey Epstein and Ghislaine Maxwell. In July 2019, the arrest and coming trial could have been a quite remarkable story involving sexual abuse in the highest level of societal affairs. It took a quite surprising (for most) turn when Epstein was found dead in his own cell despite being on suicide watch.